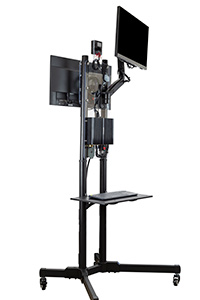 Mobile System
             Camera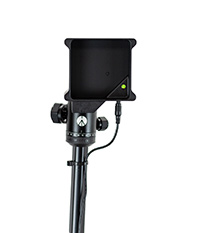 Thermal Camera Black Body
Automated Temperature Screening System
The V3i Automated Temperature Screening System (ATSS) is a simple, low-cost, thermal imaging system designed to automate body temperature screening using skin temperature as a proxy. With ±0.3°C (±0.5°F) accuracy and the inclusion of a reference heat source, ATSS delivers the same performance as an infrared temporal thermometer – but automated from a safe social distance.
​
The system can be installed in lobbies, hallways and other key access points to help businesses, institutions and venues reopen a safer environment for their workforce, customers, members and patrons. Easy-to-install and easy-to-use, the system can be up and running quickly with no special equipment or training.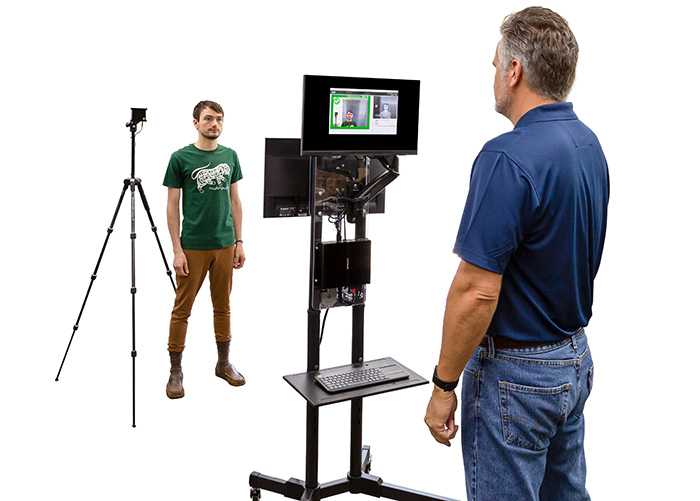 How it works
ATSS uses a thermal camera (Seek Scan) from Seek Thermal that is specifically designed and calibrated to deliver accurate skin temperature measurements while enabling social distancing protocols. In seconds, the system automatically detects a face, identifies the most reliable facial features (typically the inner canthus ) for measurement, and displays an estimated body temperature. A visual and audible alert is provided if someone is warmer than the customizable alarm temperature.
The process is quick, starting with the subject stepping on the floor mark and looking at the monitor, a blue box appears which indicates measuring has begun, the blue box then changes state to either green (pass) or red (fail). The system can be set to record images and temperatures in it's logging section for later review if desired.
ATSS can be used as a monitored screening system with an operator viewing the 23" touch screen LED monitor with swivel arm mount or the system can be used for personnel self-screening. ATSS units can be located at access points or in other indoor areas of the facility.
Blue Box
Detecting face and
measuring temp
Green Box
Estimated body temp
is below normal
Red Box
Estimated body temp
is above normal
In The Box
(Ready-to-use system)
Personnel Monitor
Screener Monitor (touch screen)
Assembled mobile cart
Industrial mini-PC
Wireless keyboard w/mouse
Thermal/video camera
Regulated heat source w/tri-pod
Assembly instructions
Quick start guide
FAQs
ATSS screens one person at a time
ATSS should be used in climate controlled areas
ATSS meets 5/2020 FDA guidelines for initial body temperature assessment
The temperature display can be turned off
ATSS is accurate to ±.5° F
ATSS does not detect illness, fever, virus or infection
ATSS is as accurate as a temporal thermometer, but from a safe social distance
Eyewear should be removed to use ATSS
A mask can typically be worn using ATSS
No special training is required to use ATSS
ATSS measurement time is approximately 1 second