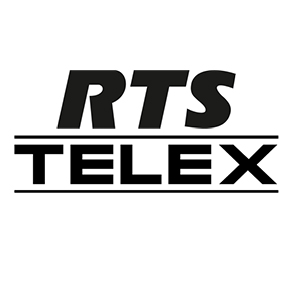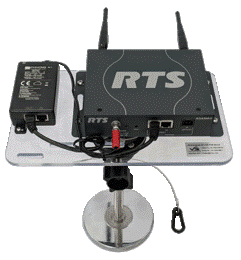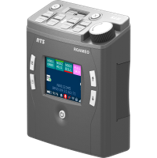 ROAMEO CELLULAR DECT-BASED WIRELESS INTERCOM SYSTEM
The new ROAMEO wireless intercom system from RTS is a professional, easy-to-use and futureproof solution based on the license-free DECT (Digital Enhanced Cordless Telecommunications) standard with a protected frequency band. ROAMEO provides high quality audio and a large number of simultaneous users across wide areas over a seamlessly integrated digital wireless belt pack and associated access points.
The system consists of the TR-1800 belt pack, the AP-1800 access point and accessories including charger, holster and pole-mount kit.
Learn why ROAMEO is now the top wireless performer in the Nuclear Industry
V3 Integrators is committed to bringing the highest quality solutions and products to the Nuclear Sector.
With the shrinking UHF footprint, it is critical to determine what the best performing and feature rich wireless solutions are for the nuclear sector. While many systems may appear good on paper, they struggle to perform in these demanding environments. Some systems require large, expensive antenna distribution systems that are complicated and time consuming to deploy.
At V3i, we are working closely with Bosch and other Manufacturers to thoroughly vet, test and bring to market the best performing wireless solutions for the nuclear sector.
In this bulletin we will share our testing results and let you see why the ROAMEO system is now a top performer for the Nuclear Industry.